- About VietNam:
Mainland Territory: 331,211.6 km ² 
Population: approximately 90,000,000 inhabitants 
National Capital: Hanoi
Lying on the eastern part of the Indochinese peninsula, Vietnam is a strip of land shaped like the letter "S". China borders it to the north, Laos and Cambodia to the west, the East Sea to the east and the Pacific Ocean to the east and south.
The country's total length from north to south is 1,650km. Its width, stretching from east to west, is 600km at the widest point in the north, 400km in the south, and 50km at the narrowest part, in the centre, in Quang Binh Province. The coastline is 3,260km long and the inland border is 4,510km. 
Latitude: east
Longitude: 8º 02' - 23º 23' north 

Vietnam is also a transport junction from the Indian Ocean to the Pacific Ocean. 

Climate: Vietnam lies in the tropics and monsoon 
Topography: Three quarters of Vietnam's territory consist of mountains and hills
Administrative Units: Vietnam is divided into 63 provinces and cities
- About HoChiMinh City:
Area: 2,098.7 km²
Population: approximately 7.382.287 inhabitants
Administrative divisions: 
- Districts: District 1, District 2, District 3, District 4, District 5, District 6, District 7, District 8, District 9, District 10, District 11, District 12, Tan Binh, Binh Thanh, Phu Nhuan, Thu Duc, Go Vap, Binh Tan,Tan Phu. 
- Rural districts: Nha Be, Can Gio Hoc Mon, Cu Chi Binh Chanh. 
Ethnic groups: Viet (Kinh), Hoa, Khmer, Cham...
Geography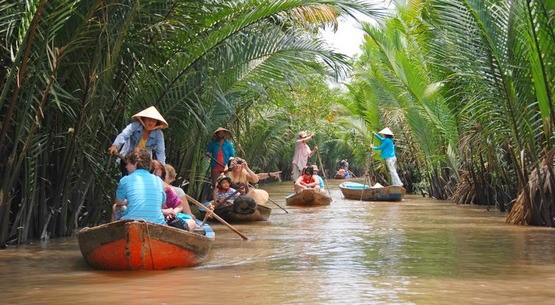 In the core of the Mekong Delta, Ho Chi Minh City, formerly known as Saigon, is second the most important in Vietnam after Hanoi. It is not only a commercial center but also a scientific, technological, industrial and tourist center. The city is bathed by many rivers, arroyos, and canals, the biggest river being the Saigon River. The Port of Saigon, established in 1862, is accessible to ships weighing up to 30,000 tons, a rare advantage for an inland river port.  
Climate: The climate is generally hot and humid. There are two distinctive seasons: the rainy season, from May to November, and the dry season, from December to April. The annual average temperature is 270C. The hottest month is April and the lowest is December. It is warm all year. 

History 
Many centuries ago, Saigon was already a busy commercial center. Merchants from China, Japan, and many European countries would sail upstream the Saigon River to reach the islet of Pho, a trading center. In the year of 1874, Cho Lon merged with Saigon, forming the largest city in the Indochina. It had been many times celebrated as the Pearl of the Far East. After the reunification of the country, the 6th National Assembly in its meeting on the 2nd of July, 1976, has officially rebaptized Saigon, Ho Chi Minh City. The history of city relates closely with the struggle for the independence and freedom of Vietnam. 
Tourism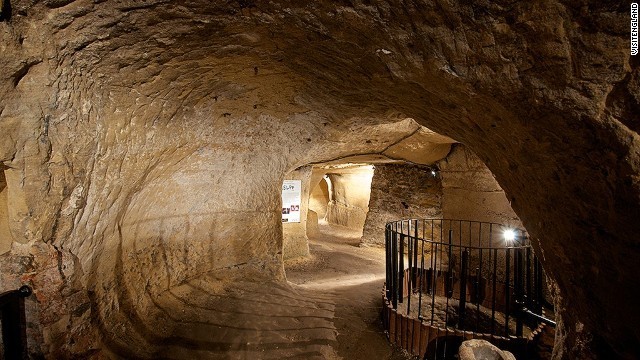 Today, Ho Chi Minh City is the big tourism center in Vietnam, attracting a large of visitors to Vietnam. Ho Chi Minh City has various attractions as Ho Chi Minh Museum, formerly known as Dragon House Wharf, Cu Chi Tunnels, the system of museums, theatres, cultural houses... Recently, many tourist areas are invested such as Thanh Da, Binh Quoi Village, Dam Sen Park, Saigon Water Park, Suoi Tien, Ky Hoa..., which draw numerous tourists.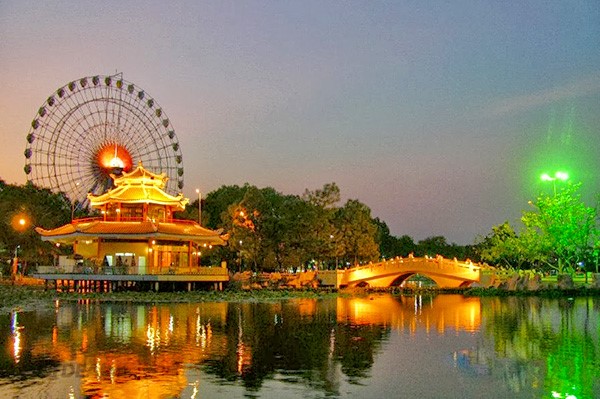 Despite its quite recent past, Ho Chi Minh City nevertheless possesses various beautiful buildings, displaying a characteristic combination of Vietnamese, Chinese and European cultures. These include Nha Rong (Dragon House Wharf), Quoc To Temple (National Ancestors Temple), Xa Tay (Municipal Office), Ho Chi Minh Municipal Theatre as well as many pagodas and churches (Vinh Nghiem, Giac Vien, Giac Lam, Phung Son pagodas...). After more than 300 years of development, Ho Chi Minh City presents many ancient architectural constructions, famous vestiges, and renowned sights. It is remarkable for its harmonious blending of traditional national values with northern and western cultural features.
Transportation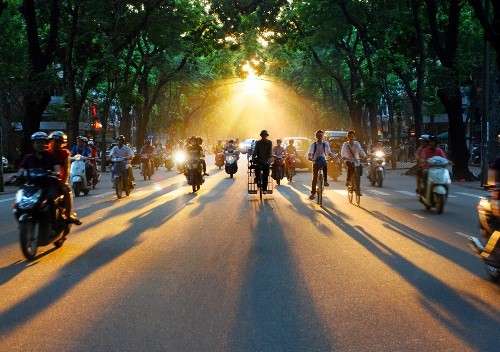 Ho Chi Minh City is the main junction for trains, roads, water, and air transportation systems for domestic trips and for a foreign destination. 
- Roads: Ho Chi Minh City is 1,730km from Hanoi, 99km from Tay Ninh, 30km from Bien Hoa (Dong Nai), 70km from My Tho, 125km from Vung Tau, 168km from Can Tho, 308km from Dalat, and 375km from Buon Ma Thuot. The City has National Highway 13 which connects Vietnam with the rest of Indochina. 
- Train: Thong Nhat express train connects Ho Chi Minh City with Hanoi and many provinces in Vietnam. 
- Air: Tan Son Nhat International Airport, 7km from the center of the city, is the biggest airport with many domestic and international routes. There are flights from Hanoi and Danang to Ho Chi Minh City and between the City to many regions as well a lot of countries on over the world. 
- About Ha Noi - National Capital 
Anyone who has ever visited Hanoi will probably tell you that it may be the most beautiful city in all of Asia - people have settled here along the Red River for a thousand years. Hanoi is very compact and the city's most interesting places for tourists are all relatively close to each other, which makes it easy to enjoy the best parts of the city on foot or by cyclo. You can visit Hanoi's attractions by discovering a visit to Ho Chi Minh's Mausoleum, The One Pillar Pagoda, The Ho Chi Minh Museum, Van Mieu (Temple of Literature) and Quoc Tu Giam (National University), Hoan Kiem Lake, Ngoc Son Temple, The Old Quarter with 36 streets...
- About Ha Long Bay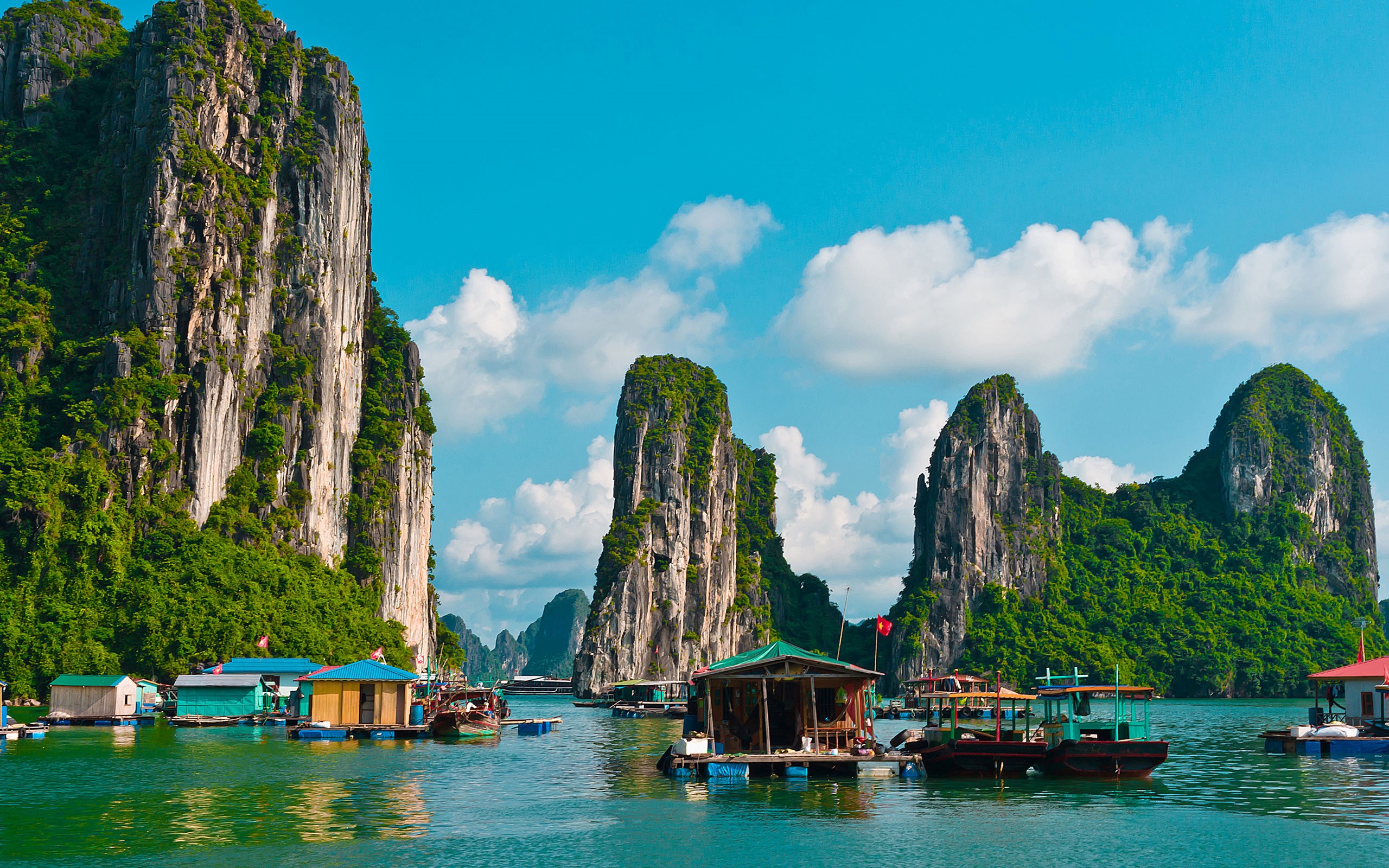 Ha Long Bay, in the Gulf of Tonkin,165 km from Ha Noi, includes some 1,600 islands and islets, forming a spectacular seascape of limestone pillars. The outstanding value of the property is centered around the drowned limestone karst landforms, displaying spectacular pillars with a variety of coastal erosional features such as arches and caves which form a majestic natural scenery. In 1962, Ha Long Bay was recognized as a vestige and beauty spot of national significances by Ministry of Culture and Information of Viet Nam and was also recognized as a world natural heritage site twice by UNESCO organization. The first time, in 1994 for the exceptional and universal value of the landscape and the second time in 2000 for the special value of geology and geomorphology.
- About World Natural Heritage Phong Nha – Ke Bang National Park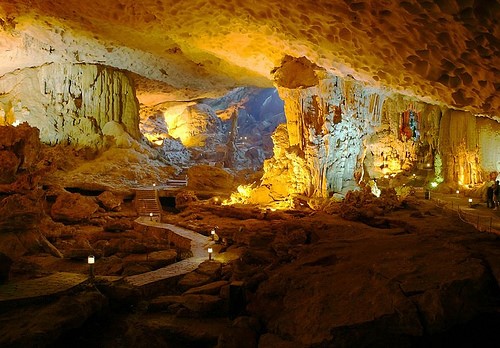 Phong Nha - Ke Bang National Park lies in Quang Binh Province - the central Viet Nam. It's known for the magnificent caves and the incredible geology, geomorphology and very diverse ecosystem. Phong Nha-Ke Bang is the oldest and largest tropical karst formed 400 million years during the main geological periods of the Earth, bearing the original topographic and geologic characteristics. Experiencing major tectonic phases, high mountain ranges and the depressed sedimentary basins were formed. These fluctuations have also contributed to the diversity of geology, topography, geomorphology. Beside the famous cave that became popular tourism sites such as Phong Nha cave, Tien Son cave, Dark Cave, Son Doong cave…, visitors can release themselves into nature with and discover the large forest and long rivers.
- About Da Nang City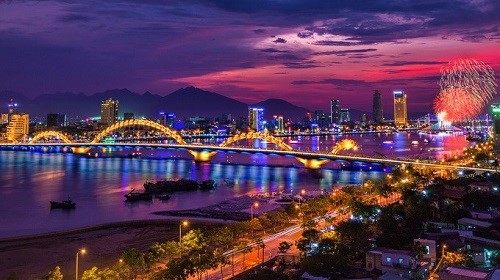 Danang, which is located nearly three the world cultural heritage: Hue, Hoi Anand My Son sanctuary. It is a beautiful city on the Han River and adjacent the East Coast with the attractive features unmatched in the urban sea ... Not only is the center of world heritage in 2003, Da Nang city has many beautiful landscapes that visitors can hardly forget when leaving. Danang has Hai Van Pass, which is difficult; steep  was dubbed the 'galactic most important heroes'. There is Son Tra Peninsula is the ideal rendezvous for tourists. Son Tra, Suoi Da, Bai But, Bai Rang, Bai Bac, Bai Nom ... interesting guests feel when immersed in splendor and the dawn of a quiet sunset of mountain and ocean. the Ba Na Suoi Mo ecotourism  were compared to Dalat and Sapa of Central Vietnam. There is the legendary Ngu Hanh Son where is far from centre city to the southeast about 7 km, called 'Nam Thien Danh Thang'.