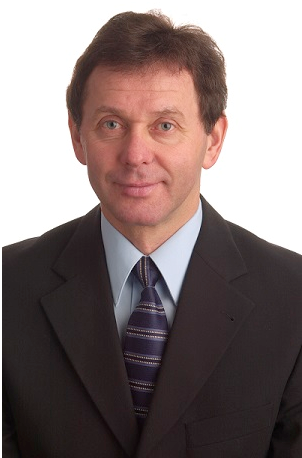 Prof. Ing. Juraj Sipko, PhD., MBA.
Professor Juraj Sipko is Director of the Institute of Economic Research of the Slovak Academy of Sciences (SAS) and a professor at Tomas Bata University in Zlin. He is a member of the European Economic and Social Committee.
He has worked as an advisor to governors of the National Bank of Slovakia.
For six years, he advised the executive directors of both the International Monetary Fund and the World Bank.
Furthermore, he also served as a director of international relations of the Ministry of Finance of the Slovak Republic and as a negotiator with the European Union and the OECD.
He spent one year as a visiting scholar at the Massachusetts Institute of Technology, and participated in the executive programs at Harvard Business School (Harvard University) and the Wharton Business School (University of Pennsylvania).
He also participated in research studies in St. Thomas University Cameron School of Business (Houston), Cass Business School (London), Lomonosova University (Moscow).
Prof. Sipko has published numerous research papers and articles and he has also participated in many foreign and domestic international conferences.
---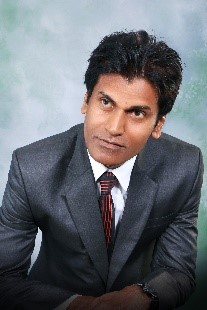 Prof. Indra Abeysekera
Professor Abeysekera is Professor of Accounting and Chair of Accounting and Finance Discipline at Charles Darwin University, Australia; Adjunct professor of Ton Duc Thang University, Vietnam.
He was previously the Dean of DBA at S P Jain School of Global Management, Australia; Professor of Accounting and Finance at Central Queensland University, Sydney, Australia. Other academic positions include posts at University of Wollongong, The University of Sydney and Macquarie University.
Prof. Indra Abeysekera has obtained PhD MA MCom (Macquarie University), MEd (The University of Sydney), MSc (University of Wales) and BSc (University of Peradeniya). He is also a Chartered Accountant in Australia, Chartered Management Accountant in the U.K., and CPA in Australia.
Prior to joining academia, Professor Indra worked in 18 different organisations spanning the private and public sectors, both overseas and in Australia, as an employee in the early stages and as a consultant in accounting and business in the later stages of his career. These organisations include Coopers & Lybrand (now PriceWaterhouseCoopers), Toyota Finance Australia, Hawker de Havilland (now Boeing), Ansett Worldwide, GEC Alsthom, Unilever Australia, and U.S.A.I.D. Given his in-depth experiential understanding of both academia and practice, he skillfully combines conceptual approaches with practice to bring relevance to research and teaching.
Professor Abeysekera has published over 100 peer-reviewed articles across a range of academic disciplines: emotional capital, intellectual capital, integrated reporting, financial and non-financial accounting, knowledge management, and accounting education. Additionally, he has authored nine books: five research books, one textbook, and three other teaching books. He has supervised nine doctoral students from start to completion, and eight of them as principal and/or sole supervisor. While in academia he has consistently engaged with the accountancy profession, holding various governance roles and has delivered keynote speeches at a variety of international conferences.
---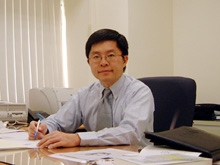 Prof. Kun-Huang Huarng 
Professor Kun-Huang Huarng is Professor of Department of International Business at Feng Chia University (FCU) in Taiwan. Before joining FCU, he was the member of Upsilon Pi Epsilon, chair at Taiwan E-Books supply Cooperative Limited and Professor at Texas A&M University, Texas U.S.A. Professor Huang has given lectures at universities in the U.S. and Taiwan, and won awards in teaching and research. He is an Associate Editor of Journal of Business Research, Journal of Modelling in Management; Associate Editor, Advances in Doctoral Research in Management; Associate Editor of International Journal of Culture, Tourism and Hospitality Research. He also got several awards from researching sector as Outstanding service Award Literati Network Awards for Excellence, Emerald; Star-up ASIA, "Best Business Idea Award"; Who's who in the World and Excellent Research Awards of National Science Council from 1997 to 2001. .
Professor Kun-Huang Huarng has published his research in the prestigious academic journals in the business, including the Journal of Business Research, Expert Systems with Applications, IEEE transactions on System, Man and Cybernetics Part B, Journal of Travel and Tourism Marketing, special issue on New Quantitative Models in Travel and Tourism Research; Fuzzy Sets and Systems; Technology in Society. He has a broad range of research interests, particularly in Computer modeling and E-commerce.
---
Mr. Mark Billington 
Mark Billington is now the Regional Director, South East Asia at The Institute of Chartered Accountants in England and Wales (ICAEW). After qualifying as an ICAEW Chartered Accountant in 1990 with BDO Stoy Hayward, he has worked in a variety of industry verticals in the Telecoms sector for multi-national, national and start-up companies.
He has over fifteen years of experience in evaluating and managing large, complex deals and organisations and is a frequent speaker and commentator in the region. He currently sits on the Singapore Accountancy Commission's Productivity Advisory Committee having previously sat on the Research Centre and Development Fund Committee.